From the Principal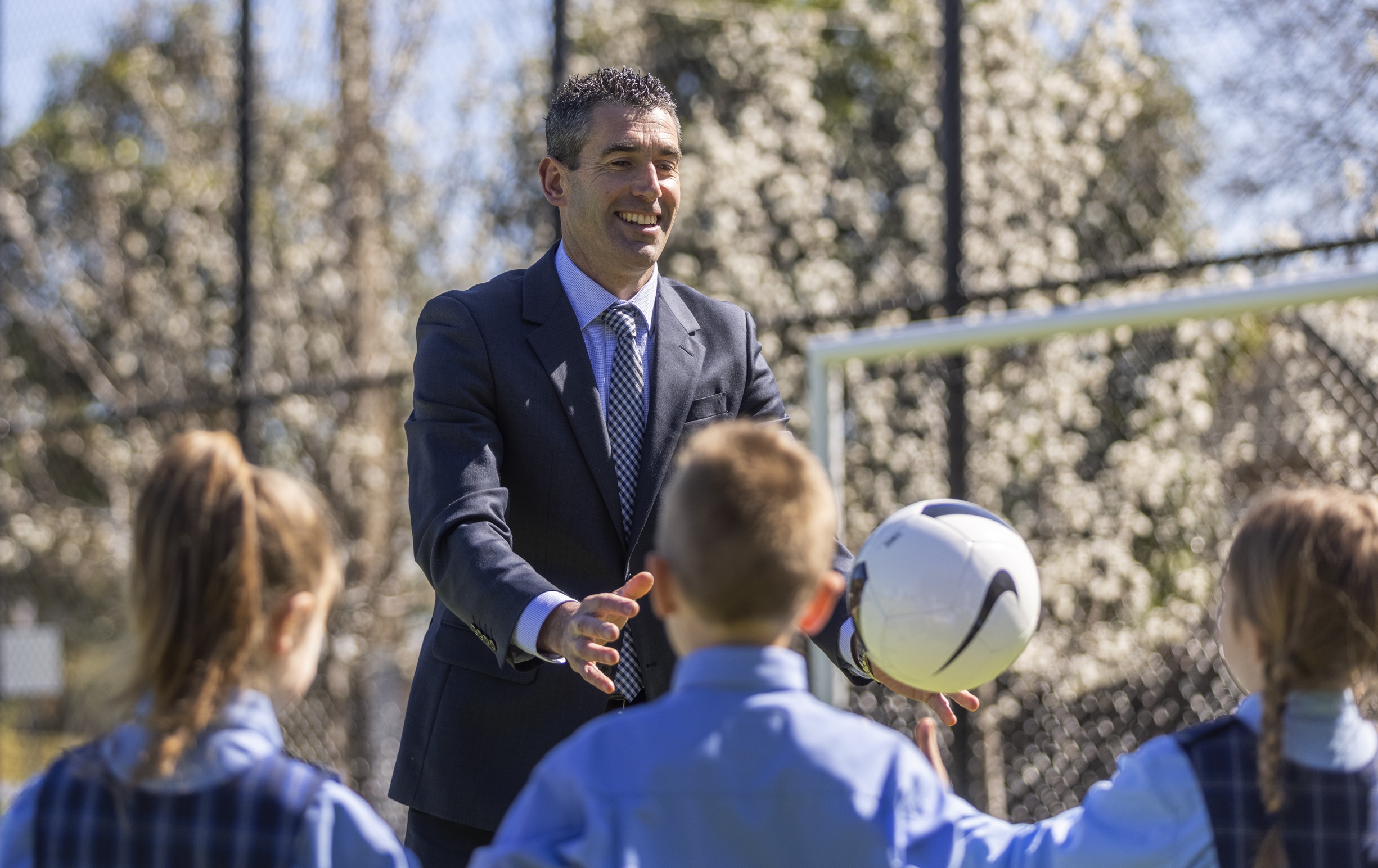 Dear Families,
Great to see everyone back at school after the two-week break. Whilst it will be a busy and productive nine-week Term Four, it is important we embrace each new day and be present to the daily occurrences.
Benefits of Gratitude
Life can be difficult. We all have stressors which can contribute to us not feeling our best. If we tune in to the media, or perhaps even our circle of friends, colleagues, etc., there may be messages of criticism, blame, etc. However, amid the negativity, there is hope – and that hope comes in the form of gratitude. So, what does gratitude do for us? According to Australian parenting and family author Dr Justin Coulson, the benefits are far-reaching:
Increases Happiness: Gratitude makes us happier. The science is clear. Happier people are grateful; and grateful people are happier. Gratitude increases our grateful state and boosts our wellbeing. It's a positive feedback loop.
Supports Emotional Wellbeing: Being grateful is a key part of maintaining our emotional wellbeing. It decreases toxic emotions including envy, resentment, regret, and frustration. It further reduces the risk of depression and anxiety. It helps us build resilience so we can battle through the low parts of our lives and come out stronger in the future.
Builds Social Capital: In two studies with 243 total participants, those who were 10% more grateful than average, had 17.5% more social capital. Why? Because gratitude makes us nicer, more appreciative, and even more social. Grateful people are more open to making friends and, even more, they tend to spend time deepening their existing relationships. When you invest in people, they will invest in you as well. Grateful people do this well.
Increases Good Health: Grateful people are healthier. Studies show they feel less aches and pains generally, and they visit the doctor less frequently, and with fewer complaints. They also have better health in the long term, as they are more likely to exercise and have regular health check-ups. Gratitude also helps you sleep better, which means increased energy. Being grateful has been shown to literally help the heart by decreasing heart disease.
A positive mental attitude fends of depression, decreases stress, and lowers anxiety, all of which decrease the risk of heart disease. Physiologically grateful people have lower levels of plaque build-up in the arteries, lower levels of bad cholesterol, higher levels of good cholesterol, lower blood pressure and even demonstrate a steadier heart rate. All from experiencing more gratitude.
Boosts Our Personality: Gratitude gives our personality a 'spit-shine'. It makes us more optimistic, reduces materalism (which is strongly associated with reduced wellbeing and increased rates of mental disorder), and increases generosity, especially in adolescents.
Most importantly, gratitude increases our self-esteem. Grateful people take kindness at face value and appreciate it. On the other hand, people with low self-esteem may view that same act with scepticism, which further contributes to low feelings.
How to Increase Gratitude: None of the science will work if we don't actually practice gratitude. Feeling grateful is a learned skill, and practice makes perfect. However, increasing gratitude is pretty easy. Here are some tips:
Say thank you. Say it out loud if you can, and in your head if you can't, but say it often no matter how you do it.
Keep a gratitude journal. Studies show that people who wrote in a gratitude journal for just five minutes a week, experienced increased benefits from feeling grateful.
Have a gratitude round robin. At dinner time, go around to each member of the family and ask them what they are thankful for that day. These little things refocus our attention on the good and help us feel more grateful.
Write a letter of thanks. Some of the most robust gratitude science shows writing a letter of appreciation and then reading it to the recipient provides well-being boosts that last over 6 months!
Gratitude works because it allows us to acknowledge and recognise the good that we have, and the growth we've achieved through experiencing the bad. It teaches us to see what we have rather than what we don't have. Simply, in closing, spending a little time each day being grateful can have a big impact.
Staff News
I have appointed Mr Michael Musolino to a 0.4 'leadership support' position for Term Four (Thursdays and Fridays). Michael will continue his role as Year 2MM classroom teacher on Mondays and Tuesdays, as well Physical Education Coordinator. On Thursdays and Fridays, Mr Adrian Mastrangelo, who is very familiar with the school, and has often taken Physical Education lessons in Michael's absence, will teach P.E. lessons. Moreover, as mentioned late last term, due to Verity Rye's departure from OSHC, Karina Forte will be the Acting OSHC Director during Term Four. Karina will work Monday to Thursday each week. On Fridays, Carissa Cristancig will continue as the OSHC Site Supervisor. As also previously stated, Mrs Marie Polvere is on long service leave this term. In Marie's absence, Ms Tania Melfi will take on the role as Inclusive Education Coordinator (two days a week, Mondays and Tuesdays). Tania will continue her role as classroom teacher in Year 2MM from Wednesday to Friday.
School Uniform - Changeover to Term Four
With the start of Term Four, we may experience some cool mornings and possibly warm afternoons. As usual when we change from Term Three to Term Four, parents are able to choose which uniform their child wears for the first two weeks. However, the Summer Uniform is expected to be worn by all students from Monday of Week Three. Please ensure that your children do not wear a 'mix and match' with elements from both uniforms as this really does detract from our uniform. Also, hats need to be worn for all outdoor activities. Without a hat, children need to stay undercover during play times. I do thank you for consistently sending your children in neat, clean, full and correct uniform daily.
Friday 12 November: R-6 Sports Day and Preschool Student Free Day
St Joseph's Payneham Sports Day will be held on Friday 12 November. At this stage, parents/carers will be able to attend. Further details will be communicated in the short-term (including the number of family members able to be present).
Also, please note that if your child attends Preschool, Friday 12 November is a Student Free Day.
Condolences
During the holidays, staff member Dora Cavuoto had her 92-year-old father pass away. Our sympathies are with Dora and her family at this time.
Congratulations
Best wishes to Keerti and Uday Saoji on the recent birth of their daughter, Nikita. A sister for Esha (Reception Karam).
COVID-19 Update
Please continue to remain vigilant and follow appropriate COVID-19 protocols. At St Joseph's Payneham, we continue to endorse the following:
washing hands regularly, particularly after using the bathroom and before eating; - covering coughs and sneezes with the arm and/or tissue;
no sharing of food and drink bottles; - parents/carers not to enter classrooms (unless absolutely necessary);
adult visitors to physically distance and to wear face masks if needing to come on the school site;
use the 'QR code safe check-in' if entering a school building; and
please keep children home if they are showing any flu-like symptoms (in such a situation, SA Health are highly recommending that individuals are tested and self-isolated).
Wishing you well!
Simon Mechis
From the Deputy Principal/APRIM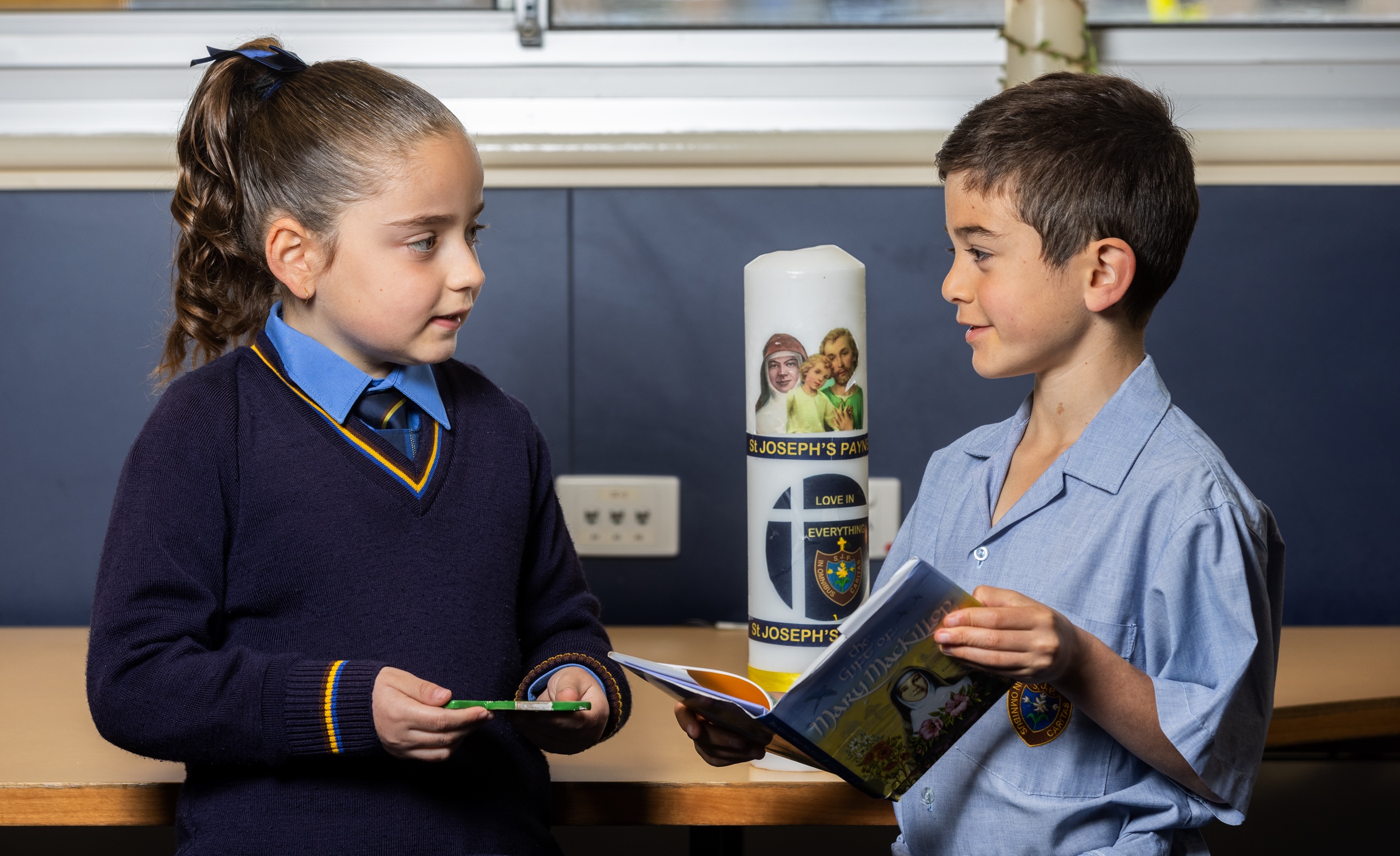 2021 Adelaide Diocesan Assembly
Last term I attended the 2021 Adelaide Diocesan Assembly held at Cabra Dominican College. 400 delegates including clergy, religious orders, personnel from Catholic Education and Catholic agency services, representatives from migrant communities, and parishioners representing their parishes across the Diocese were present. The intent of the assembly was to listen, discern and construct recommendations for the Plenary Council based on various themes raised from the pre consultation process when Catholics in Australia were invited to respond to, 'What do you think God is asking of us in Australia at this time?'. Themes for discussion and recommendation included: Inclusion and Healing, Leadership and Leadership Formation, Faith Formation and Spiritual Development, Parish Life and Liturgy, A Church that Responds to the Cry of the Earth and the Cry of the Poor, Outreach and Accompaniment of Children, Families and Young People.
The dialogue, prayer and connectedness was definitely heart-warming and I hope gatherings of this sort continue to be part of an open and inclusive Church, where all are made to feel welcome.
Father Allan celebrates 50 years of 'being there'
Last term we celebrated Father Allan's 50 years of priesthood.
At Mass, Father Allan Winter recalled his ordination on 4 September 1971, as the most wonderful day of his life, despite a slight glitch.
Father Winter said his calling came when he was a student at Christian Brothers College and the newly ordained Fr Michael Rodger returned to his old school to speak at an assembly. "We became good friends," Father Winter said. "The Holy Spirit hit me and I went to the seminary at Rostrevor, determined to be like him."
Father Winter was the only one in the group who was sent to the country on their first appointment, serving in Mount Gambier for two years. But it was his posting two years later to Tranmere Parish that had the biggest impact on his vocation.
The Parish Priest was Father Luke Roberts who encouraged the young Father Winter to learn the Italian language and serve the Italian community, which he has done for the past 48 years. "Father Roberts was my mentor and the greatest influence on my life as a Priest," Father Winter said.
After six years in the Tranmere Parish Father Winter received his first appointment as Parish Priest in Parkside. Seven years later he was appointed to the Payneham Parish where he has served for 34 years.
Father Winter said being a Priest, for him, meant "bringing God to the people". "It is the most wonderful experience to help people find God in their lives, especially those who have gone away from the Church."
"To comfort those who are suffering is a special gift a Priest has and I love to exercise that."
"Summing up my 50 years as a Priest, I would say I have been blessed by God and thank Him for bringing St Anthony into my life."
"St Anthony and the Feast of St Anthony and our link with Padua has been a real blessing. It culminated with the 50th Anniversary of the Feast of St Anthony this year here at Payneham on June 13th."
Father Winter said he was looking forward to his retirement at the end of the year with "some peace and harmony".
"I will still be of service to the Church pastorally, but on my terms," he added.
(Taken from The Southern Cross )
Congratulations Father Allan on your fiftieth year as a Priest. What a fantastic achievement!
Child Protection Curriculum
As part of our Child Protection Curriculum, all class will be learning about Cybersafety.
They will explore
What cyberbullying is;
How to be cybersafe;
How to create a positive digital footprint;
How to report unsafe online behaviour.
Students will have learnt that cyberbullying is bullying using any digital technologies including mobile phones, private messaging and any social media tools.
Many students are using social media or games that have age restrictions.
Ingrid Douventzidis
Welcome back to all Parents and Families. We cannot believe we are in the last term of 2021, but as always, there is still lots happening.
In Literacy, our Year 3 – 6 teachers are beginning their work with Linda Clune, our Literacy Consultant and knowledgeable other, to 'Revolutionise their literacy' with a particular focus on phonology and morphology. This ongoing professional development will involve teachers working with Linda on a fortnightly basis in teams, observing lessons and modelling new skills to one another. We are very excited about continuing our work with Linda to ensure a whole school and consistent approach to the teaching of reading and spelling. Additionally, St, Joseph's will be hosting a 2022 planning session with other Catholic schools who work alongside Linda to share successes, challenges, developments and engage in shared planning. This will help our teachers to build and strengthen relationships with similar schools to continue to work towards achieving positive outcomes for all students.
In Numeracy, our teachers had the opportunity to either plan or watch modelled lessons by Lisa Jane O'Connor, president of the Primary Mathematics Association, on a particular mathematical concept they wanted to explore further. Moreover, a number of our educational support staff are engaging in ongoing professional development through Maths Australia, which is designed for differentiation to be able to tailor teaching to suit the varying needs of each learner. The Maths-U-See program takes on a multisensory approach, so that our students who may require some extra support will have the opportunity to gain a deeper understanding and greater confidence of mathematical concepts. We are excited to have this additional Numeracy program in our school which will be ready to begin in 2022.
Until next time…
Vanessa Saccardo
Pedagogical Coach
Library News

Scholastic Book Club catalogues were issued today, Thursday 14th October.
Please refer to the attached for details on how to order books and the due date orders are to be placed online.
Book orders Due Monday 25th October 2021 (Week 3)
Premier's Reading Challenge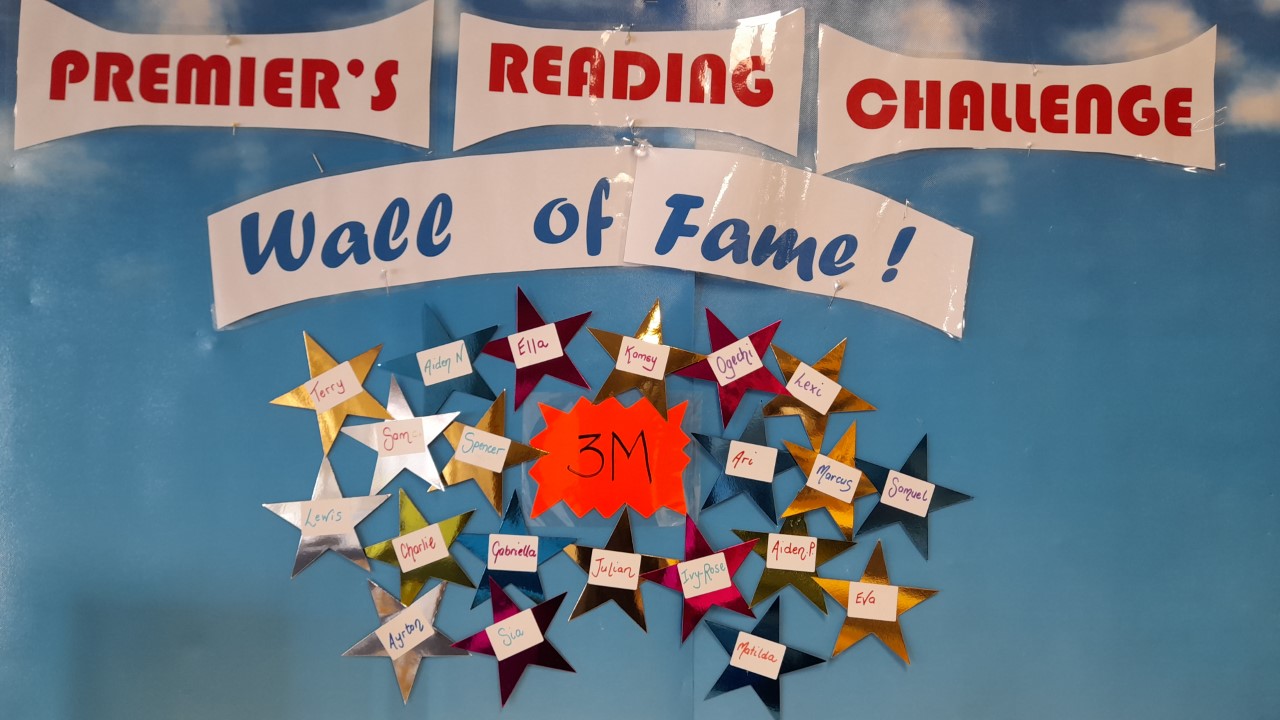 Congratulations to the students in 3M who participated in the Premier's Reading Challenge!
Year 3M won the quest to have the most stars on the Premier's Reading Challenge Wall of
Fame, with 21 stars.
Coming in a very close second was Year 5AG with 20 stars.
Later this term, the students will receive their certificates or medals.
Details will be provided at a later date.
P&F News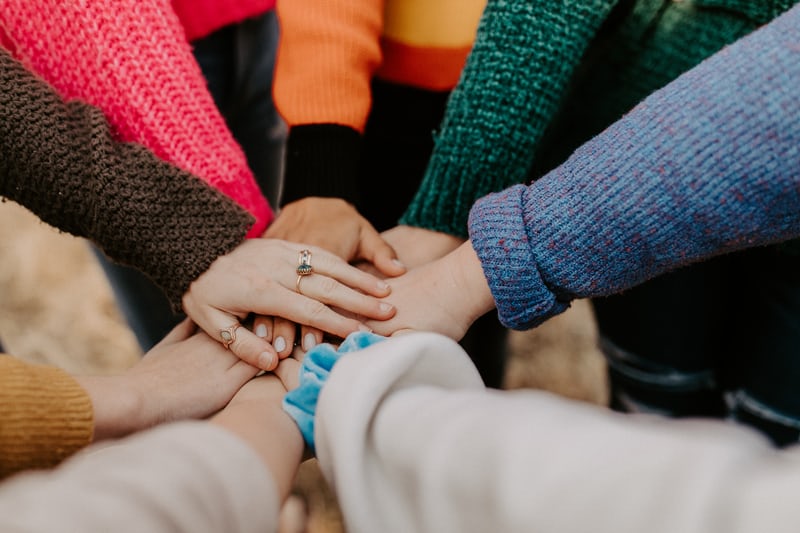 Enrolments 2022/2023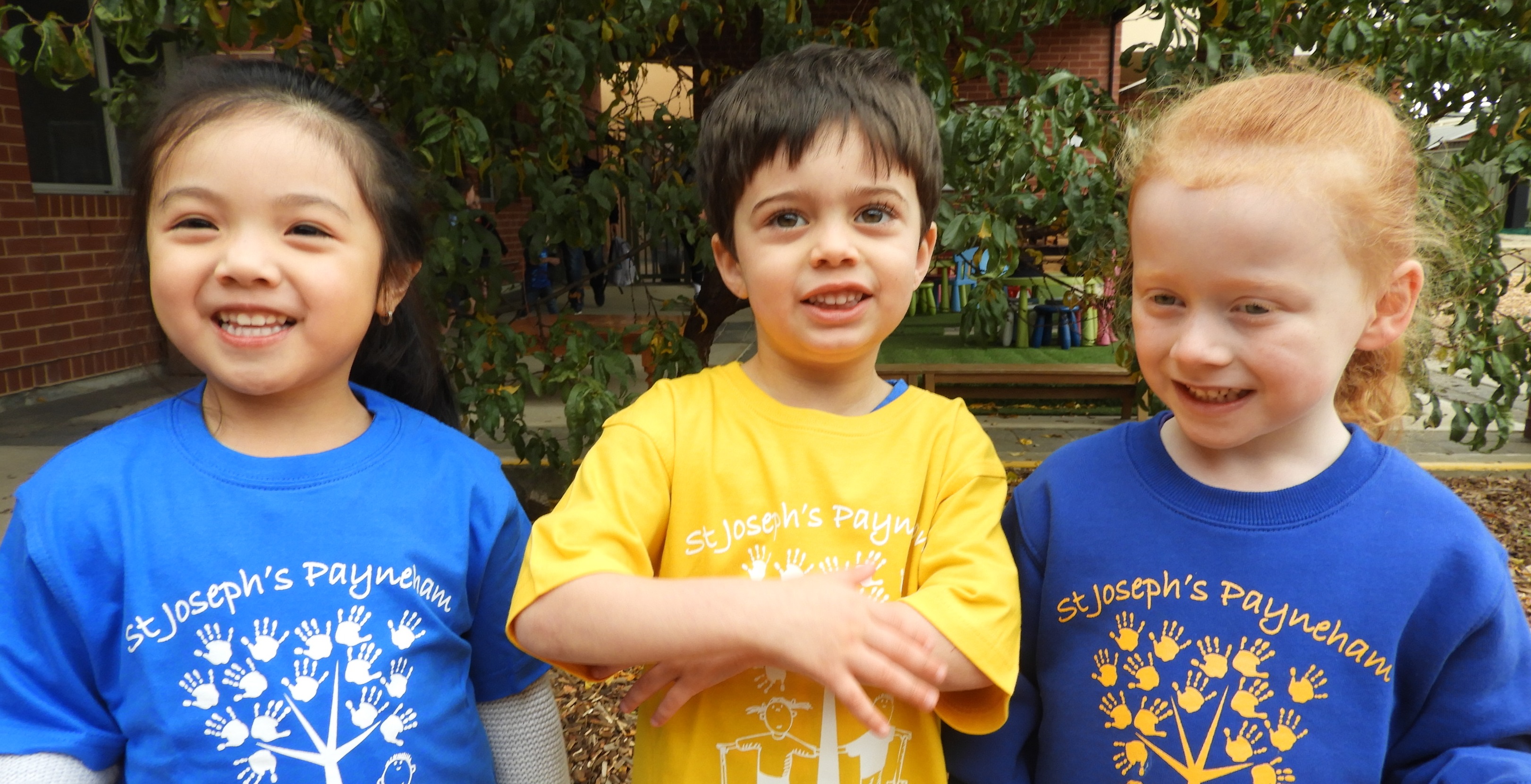 Playgroup and Occasional Care Programs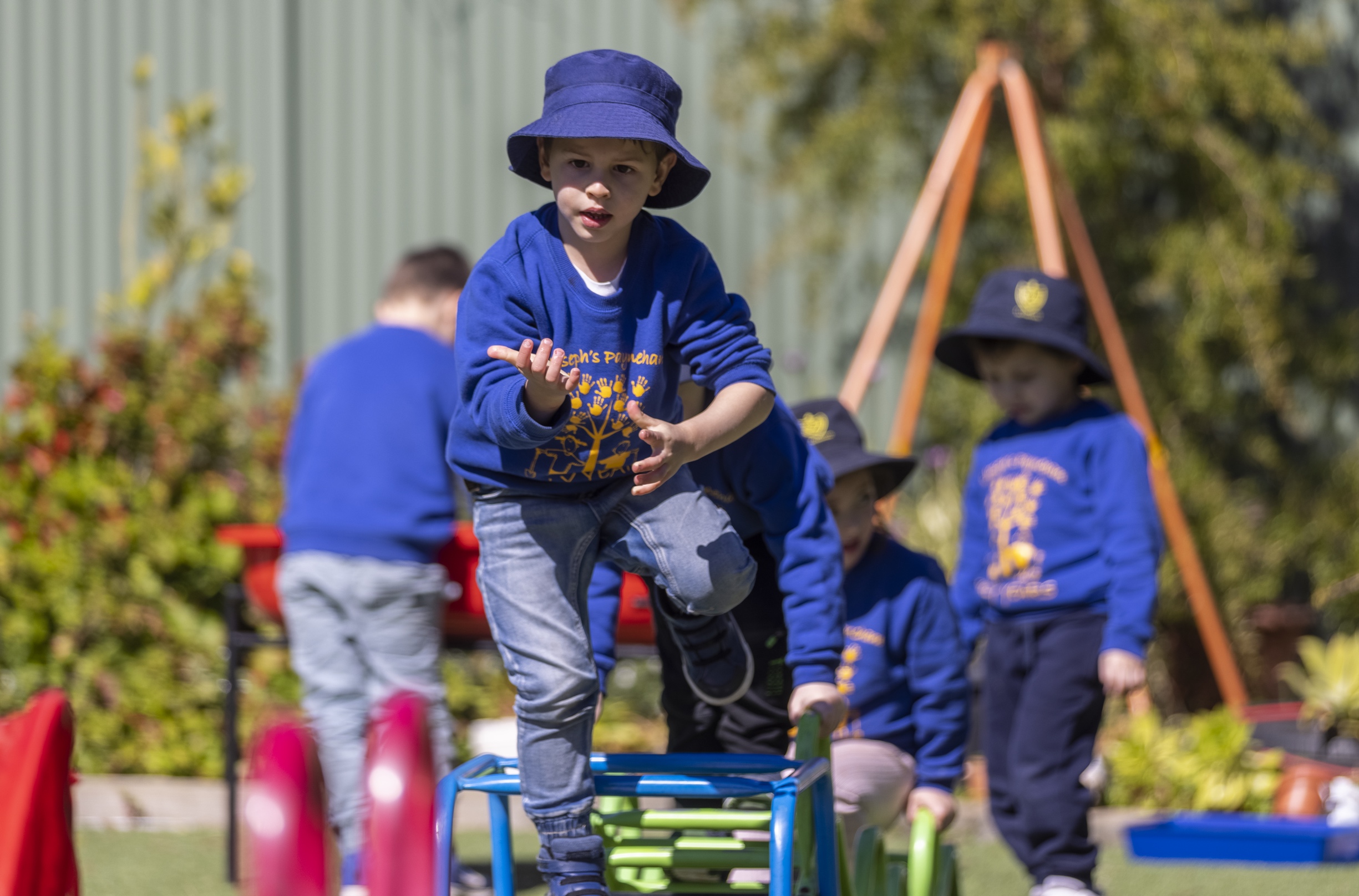 Please contact Josie on 0413 313 112 if you are available to volunteer in the Canteen.
If you have any queries, please feel free to contact the Front Office.
Canteen Sponsorship
Does your business need Promoting or Advertising?
Do you want to get involved and support your child's Canteen?
Sponsor the Canteen for just $250 (tax deductible)
By becoming a Sponsor you will receive free advertising for the whole term in the School Newsletter and on the St Joseph's Payneham social media pages.
Year 2/3 Bears Basketball
Score: SJP (22) d Athelstone Warriors (12)
Coach: Janine Haines
Great work from the whole team. We played our game which showed in the final result.
They were such a tall team but we worked around them and used our team mates. Really proud of you all.
12/10/2021
Score: SJP (26) d SPX All Stars (18)
Coach: Janine Haines
First game for term 4!
Great work from the team especially as we missed our training session this week. All played well and payed particular attention to the defence. This win now puts us at the top of the ladder. So proud of you all. Well done.
Thank you to the Parish for their kind donation of $850.00 towards the School Building Fund and their continuing contributions to this Fund.
Important Dates
Canteen Special Food Day
Tuesday 19 October
3rd Parent Reconciliation Meeting
Tuesday 19 October
P&F Meeting
Tuesday 19 October
Universal Children's Day
Wednesday 20 October
School Board Meeting
Wednesday 20 October
2022 Preschool Parent Information Evening
Thursday 28 October
World Teacher's Day
Friday 29 October
Bandanna Day
Friday 29 October
Reconciliation Liturgy (Group 1)
Friday 29 October
Term 4 Calendar of Events & Activities
Devon Uniform Shop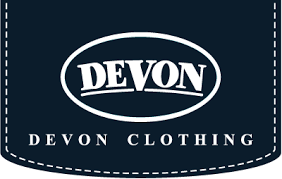 Shop 24, Clovercrest Plaza, Montague Road, Modbury North
T: 8350 7930 E: modcus@devonclothing.com.au
Uniform Shop Price List
Hats
As per our Sun Smart Policy, students need to be wearing hats when outdoors i.e. recess, lunch, sport lessons, etc. Please ensure you remind your child/ren to place their labelled hat in their bag.
Secondhand Uniform Shop - New Opening Hours
Secondhand uniforms can be purchased from the school on:
Thursday: 2:30 - 3:15pm and Friday: 8:30 - 9:00am
Payments can be made via Qkr
Social